Made up of the harmonious cross between grilled fish and the ever-popular Sichuan hotpot, Chong Qing Grilled Fish has captivated a strong following of diners over the years. The sauce that is used to marinate the grilled fish is prepared using more than 20 herbs and spices. Along with the fragrant aroma meld with the selected choice of broth flavour, one can taste the varied palette and texture of the crisp and slightly charred lish skin accompanied with the freshness and sweetness of the firm fish meat.
It was said that even back in the Three Kingdoms period, charcoal-grilled fish was one of the favourite imperial dishes. Keeping, the roots of the dish in mind, the founders innovated the taste and presentation of the dish, creating their very own version of Chongqing grilled fish that fully embodies the creativity and evolutionary taste of Chongqing cuisine.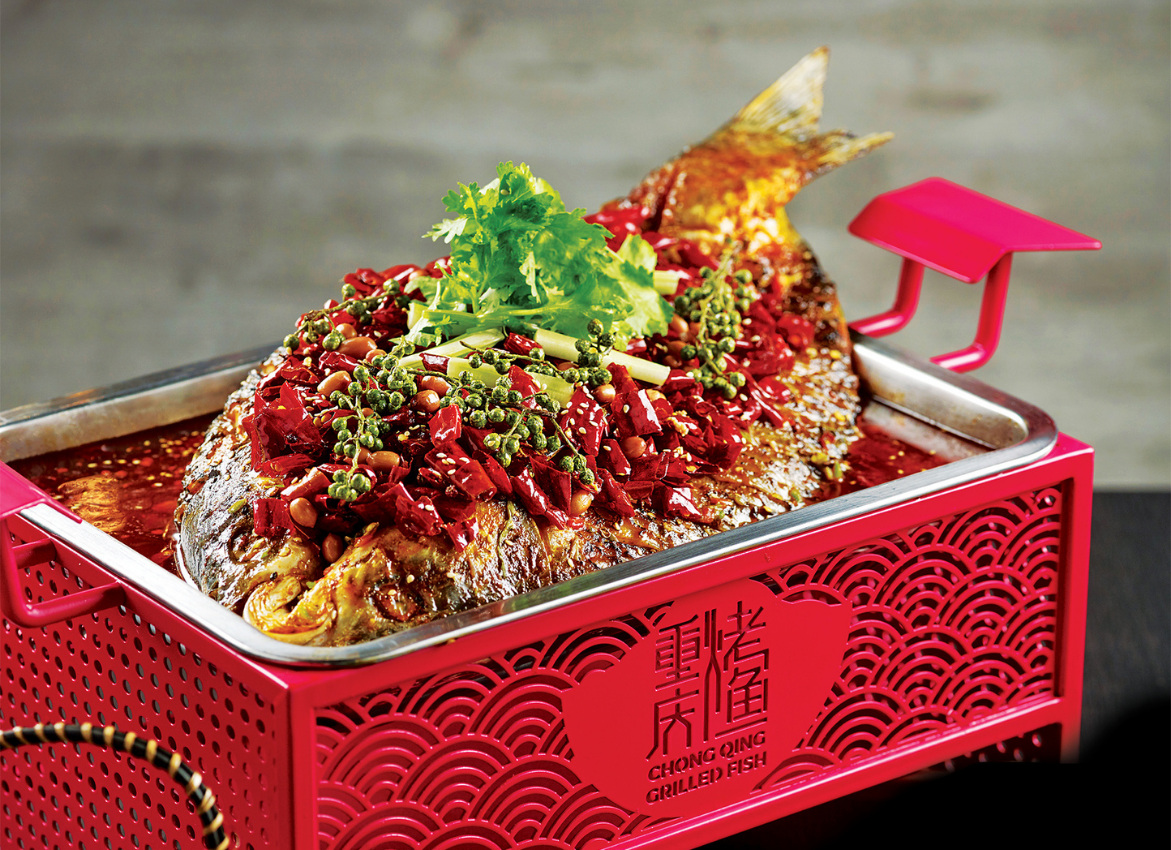 SPICY NUMBING
Go for this mala flavour if you prefer the authentic Sichuan numbing sensation on your tongue.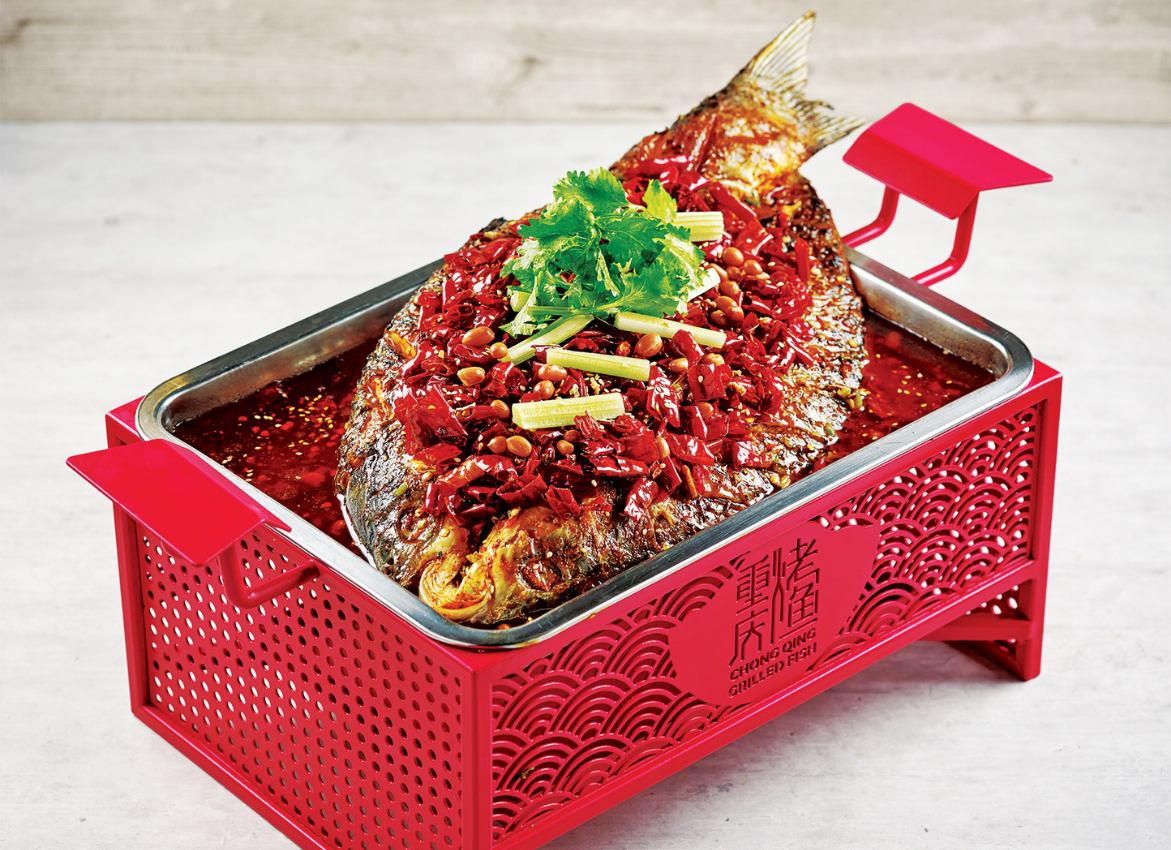 SPICY FRAGANT
With just the right amount of blended spices, this is an absolute must order!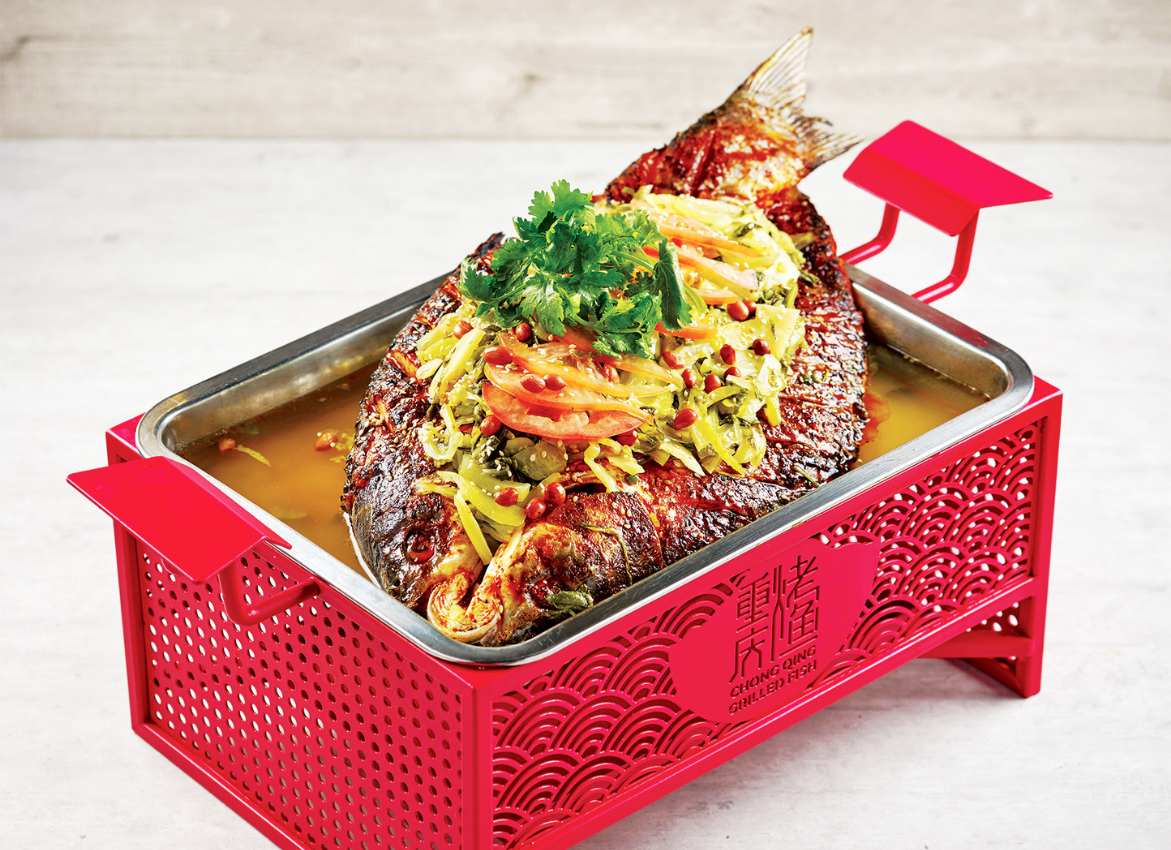 PICKLED CABBAGE
Pickled cabbage with fish is such a good match with just the perfect blend of sweet and sour.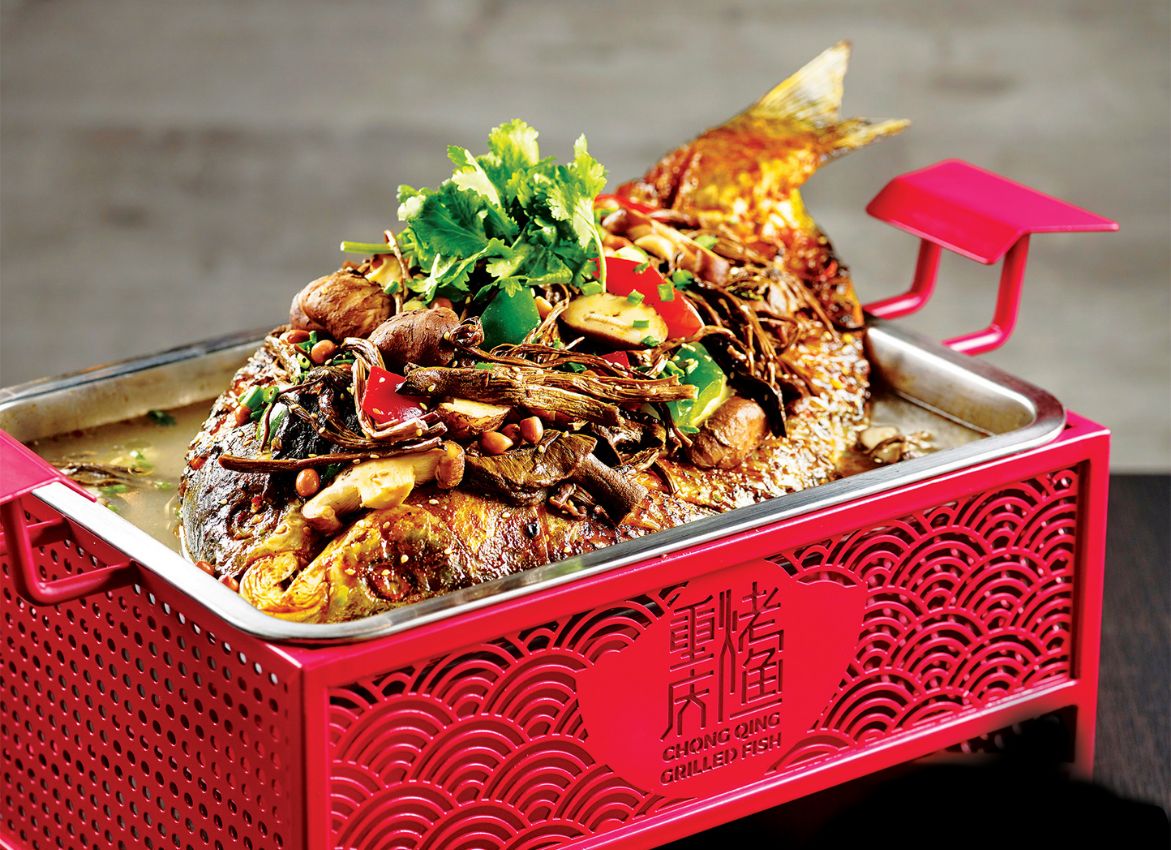 MUSHROOM HERBS
Filled with different types of mushroom, this non-spicy flavour is aromatic even from a distance.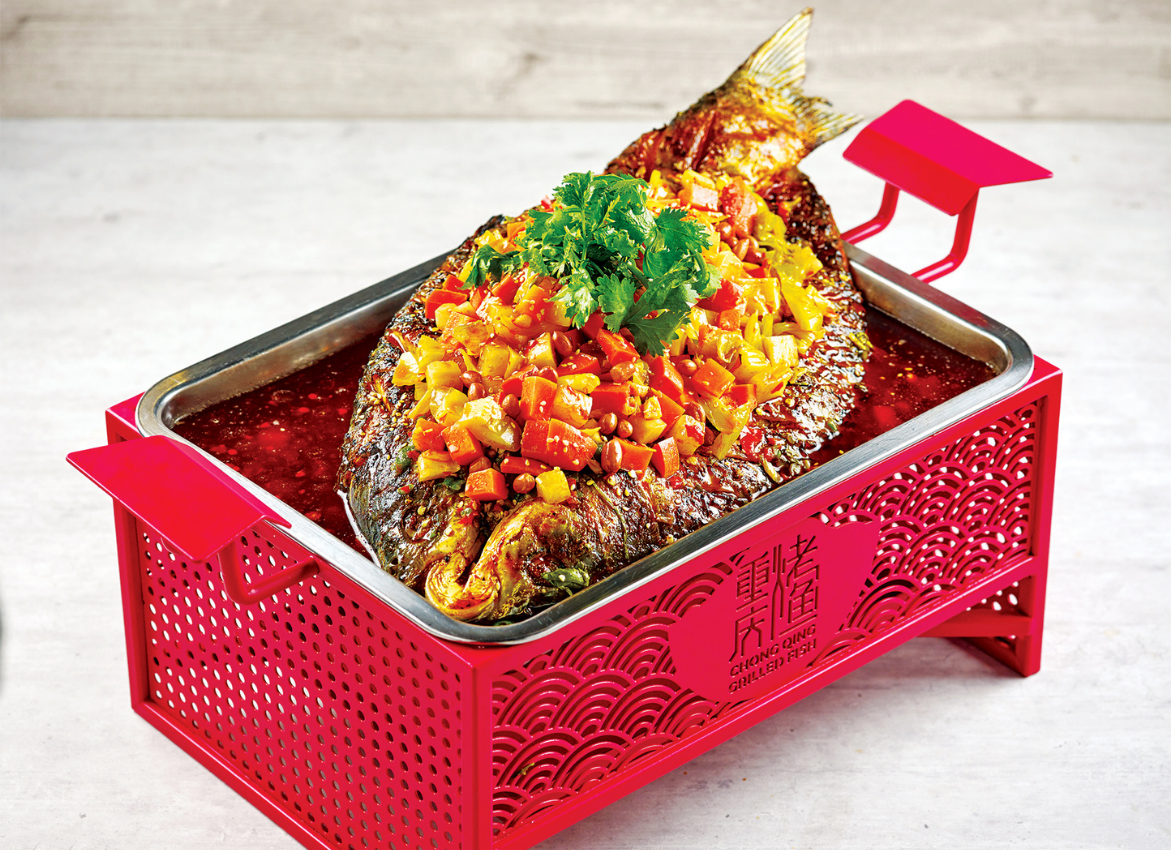 HOT & SOUR
The fresh pickled radish and mustard creates this hot and sour flavour that is bound to awaken your senses.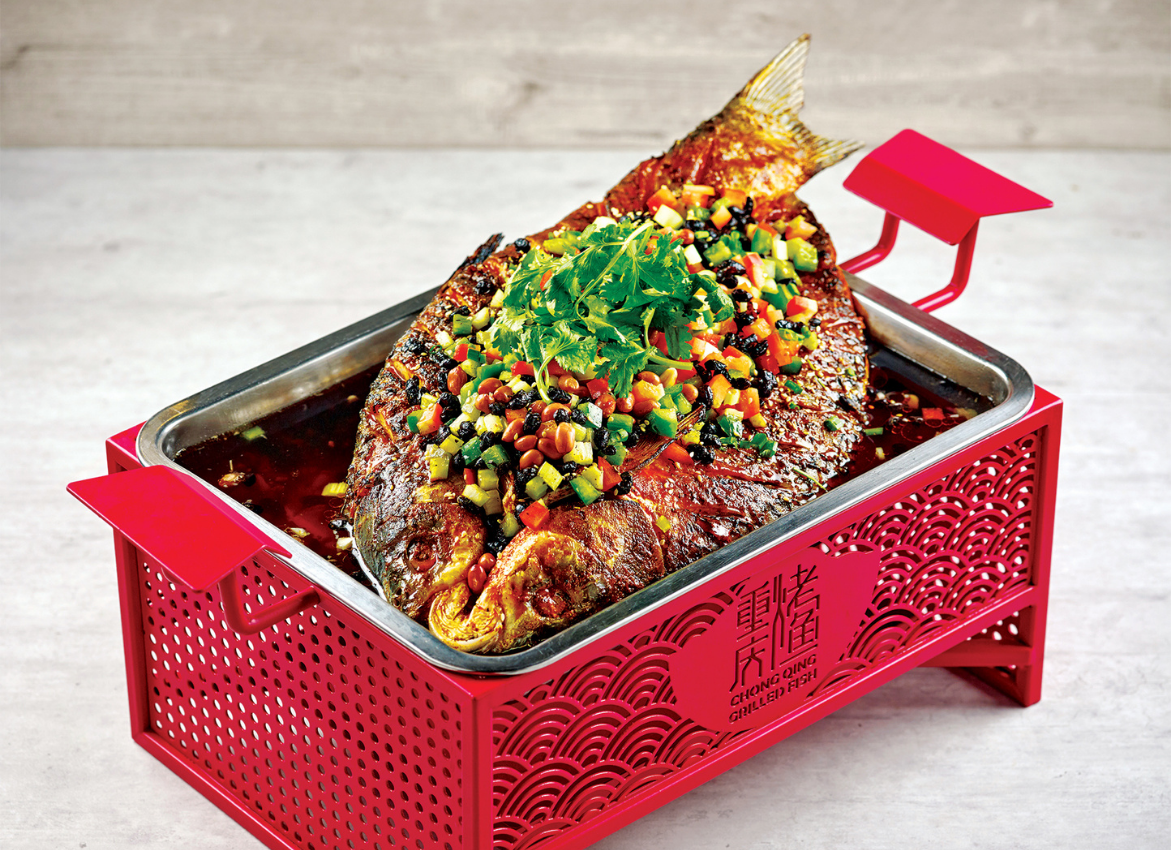 FERMENTED BLACK BEAN
Another non-spicy option, this fermented black bean flavour is lighter yet delightful to taste.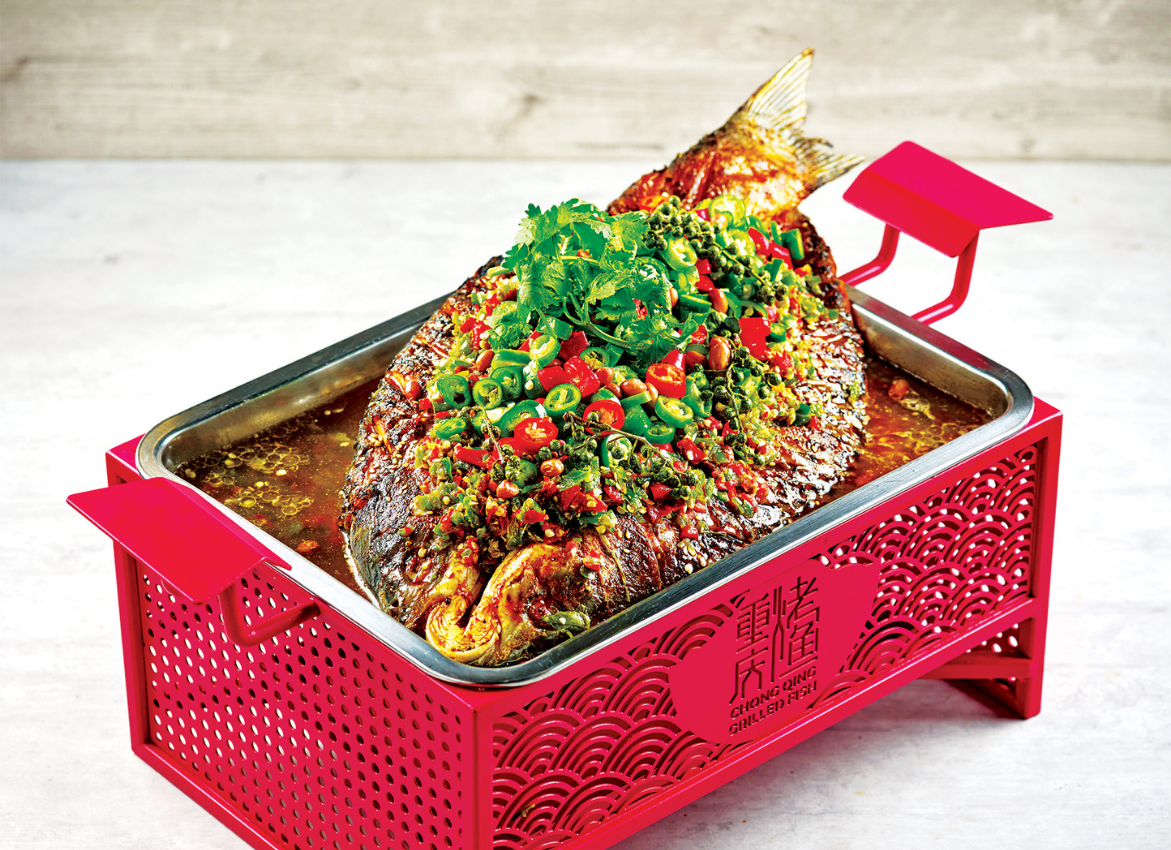 FRESH CHILLIES
Compared to the rest of the spicy flavours, this flavours focus on the appertising taste of fresh pickled chillies. A perk-me-up spicy flavour!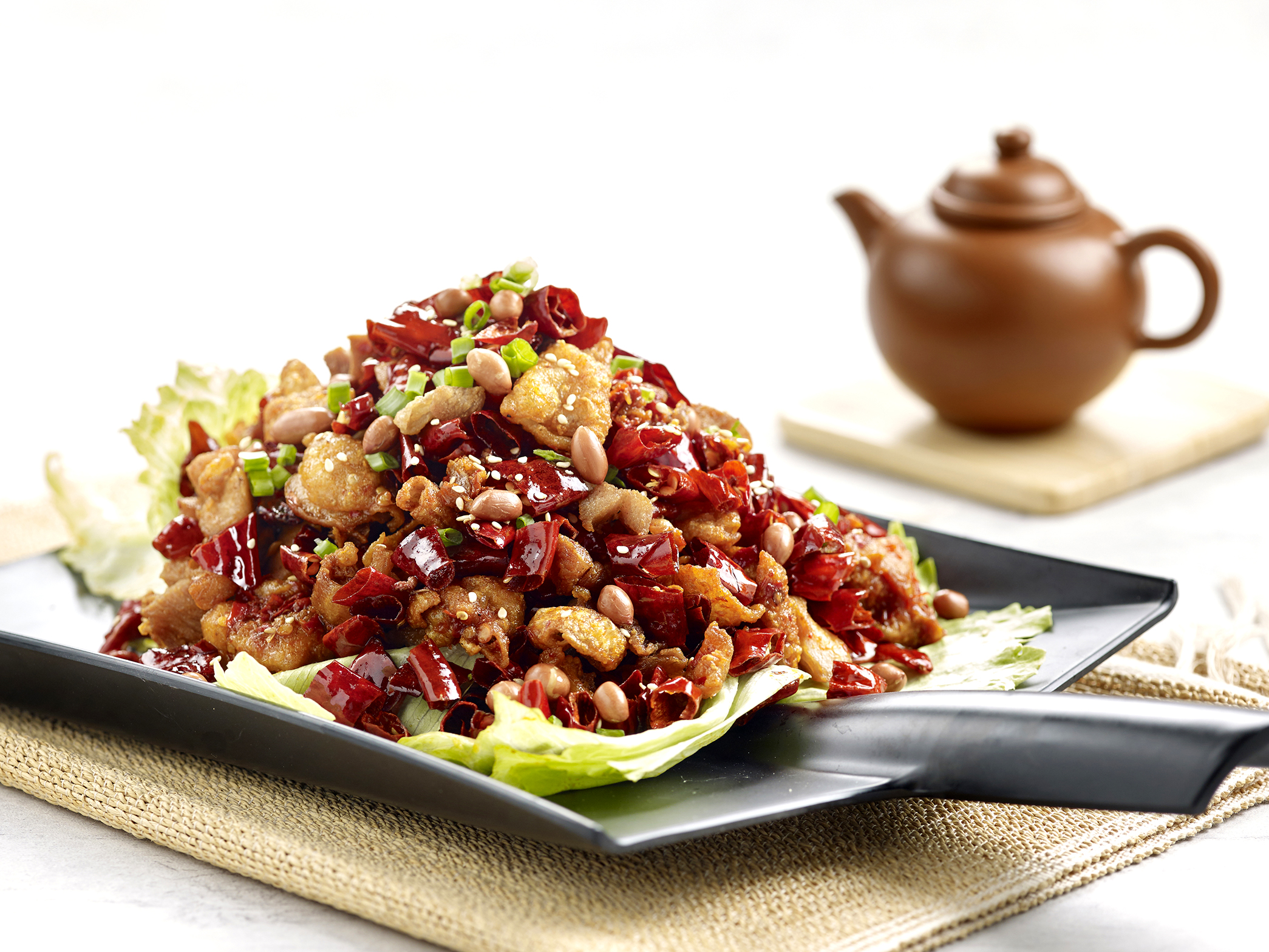 SPICY CHICKEN CUBES
If this is the first time you're ordering this, you will be shocked to see a large plate full of dried chilli peppers and peppercorns and wonder where are the chicken bits?! The crispy, tender, spicy and delicious pieces of chicken are playing hide-and-seek with you! Come and enjoy the fun of finding and picking the chicken bits using only chopsticks!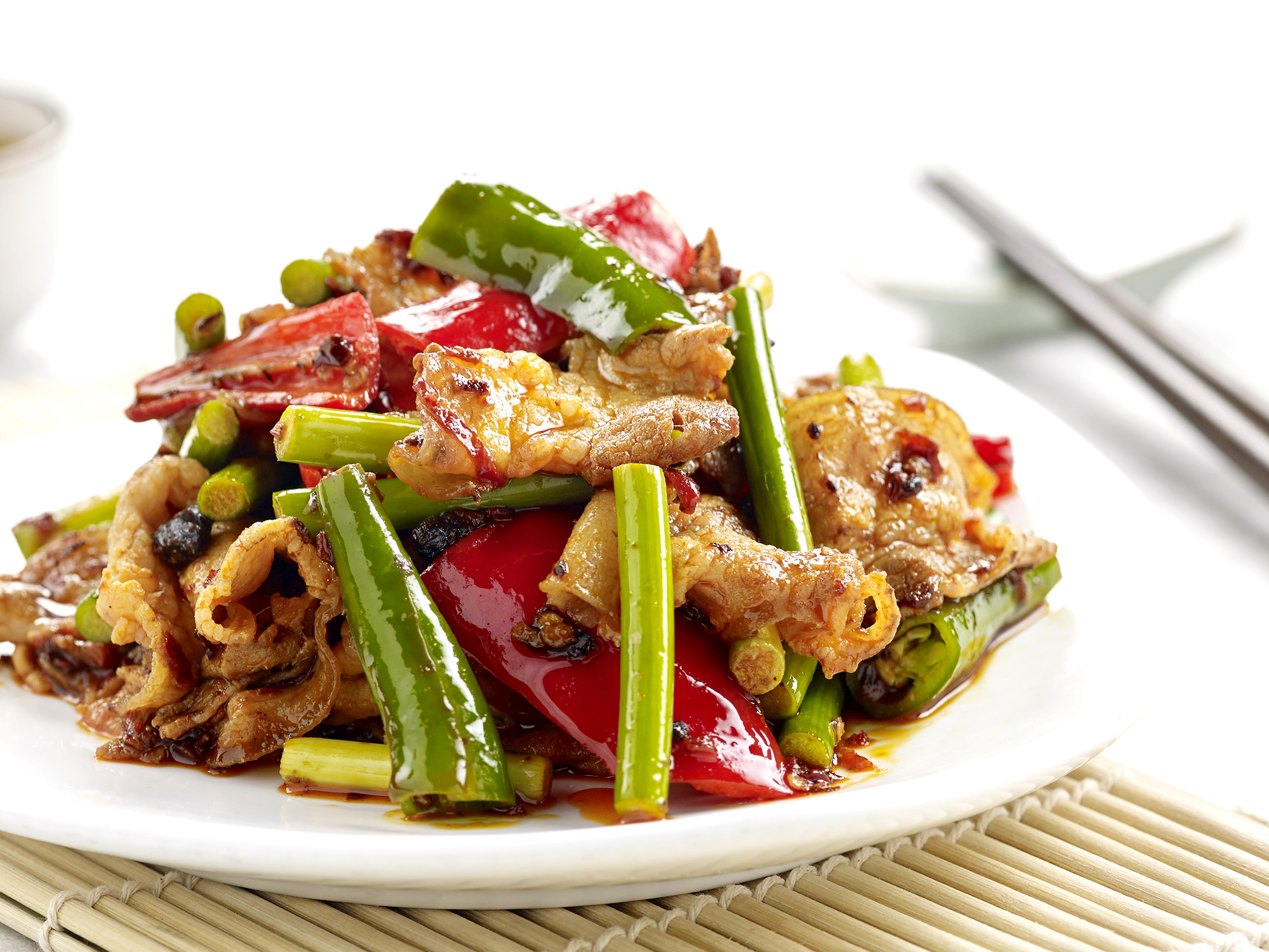 DOUBLE-COOKED SPICY PORK SLICES
This dish is known as "Double-cooked" because the meat is first deep-fried, removed from the wok, sliced thinly and then return to the wok again to be stir-fried with other ingredients!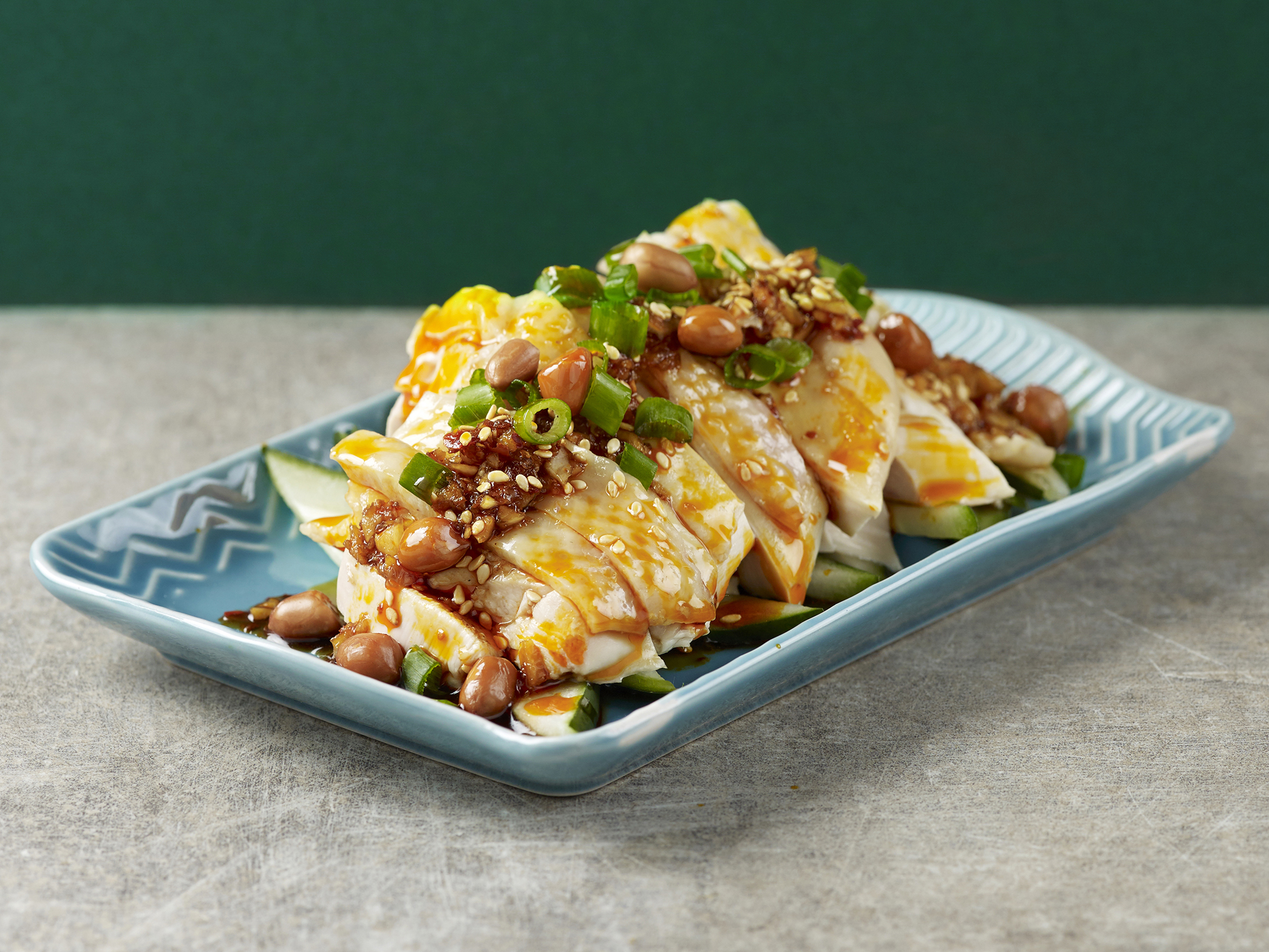 MOUTH WATERING CHICKEN
LIJIANG FRAGRANT SPICY FRIED RICE WITH SHREDDED MEAT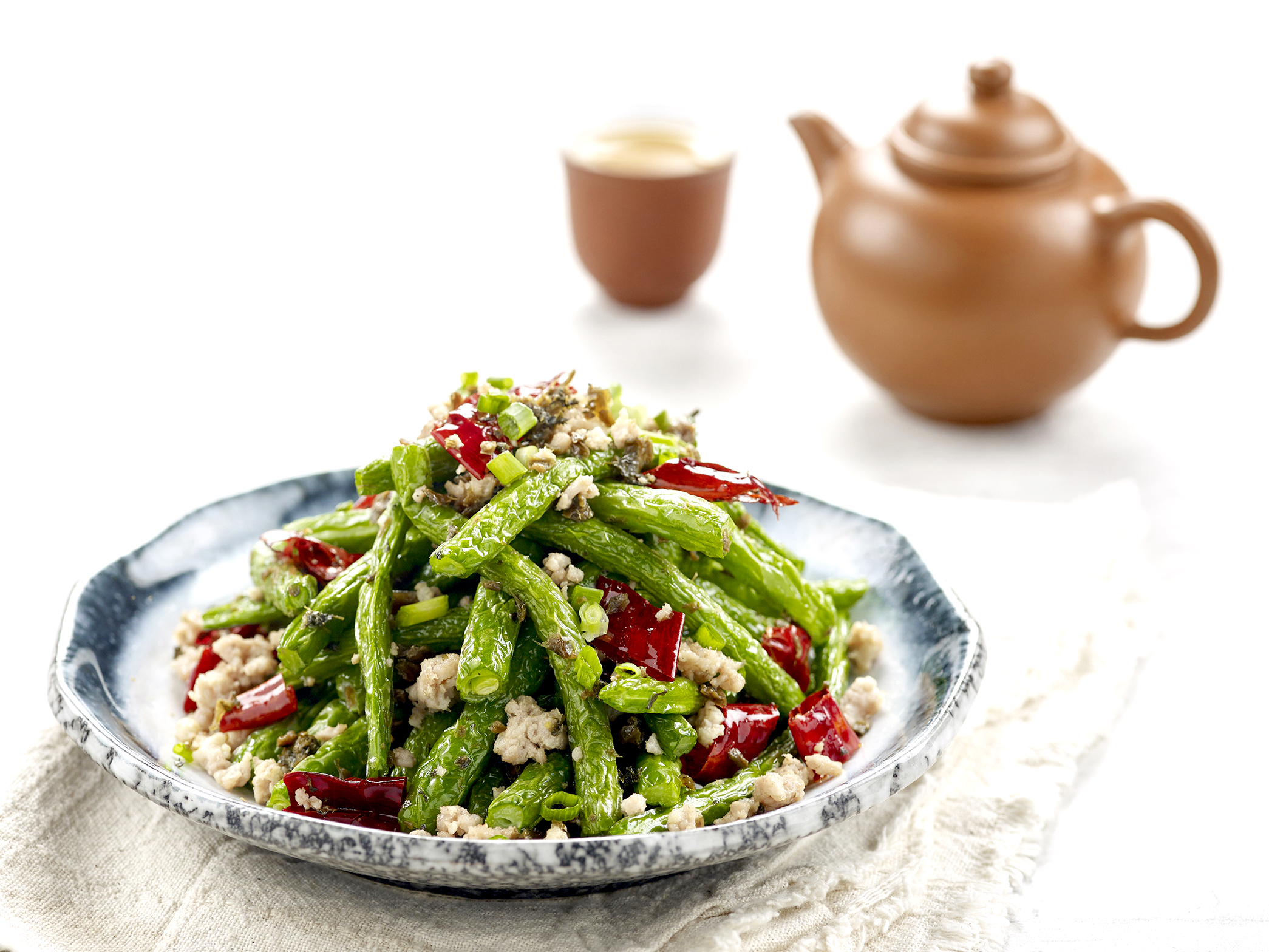 STRING BEANS WITH MINCED PORK & DRIED CHILLI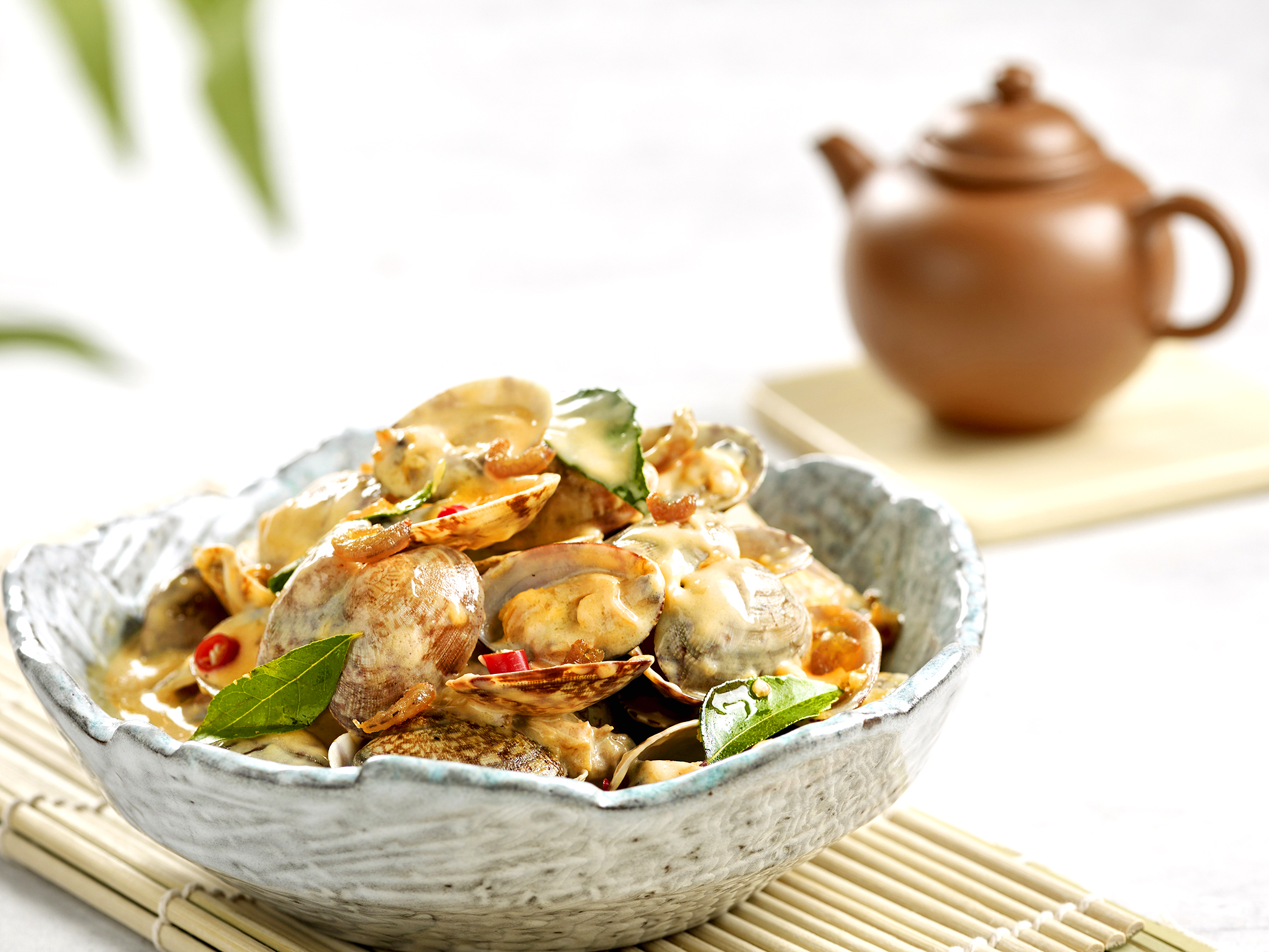 STIR-FRIED GARLIC BUTTER LALA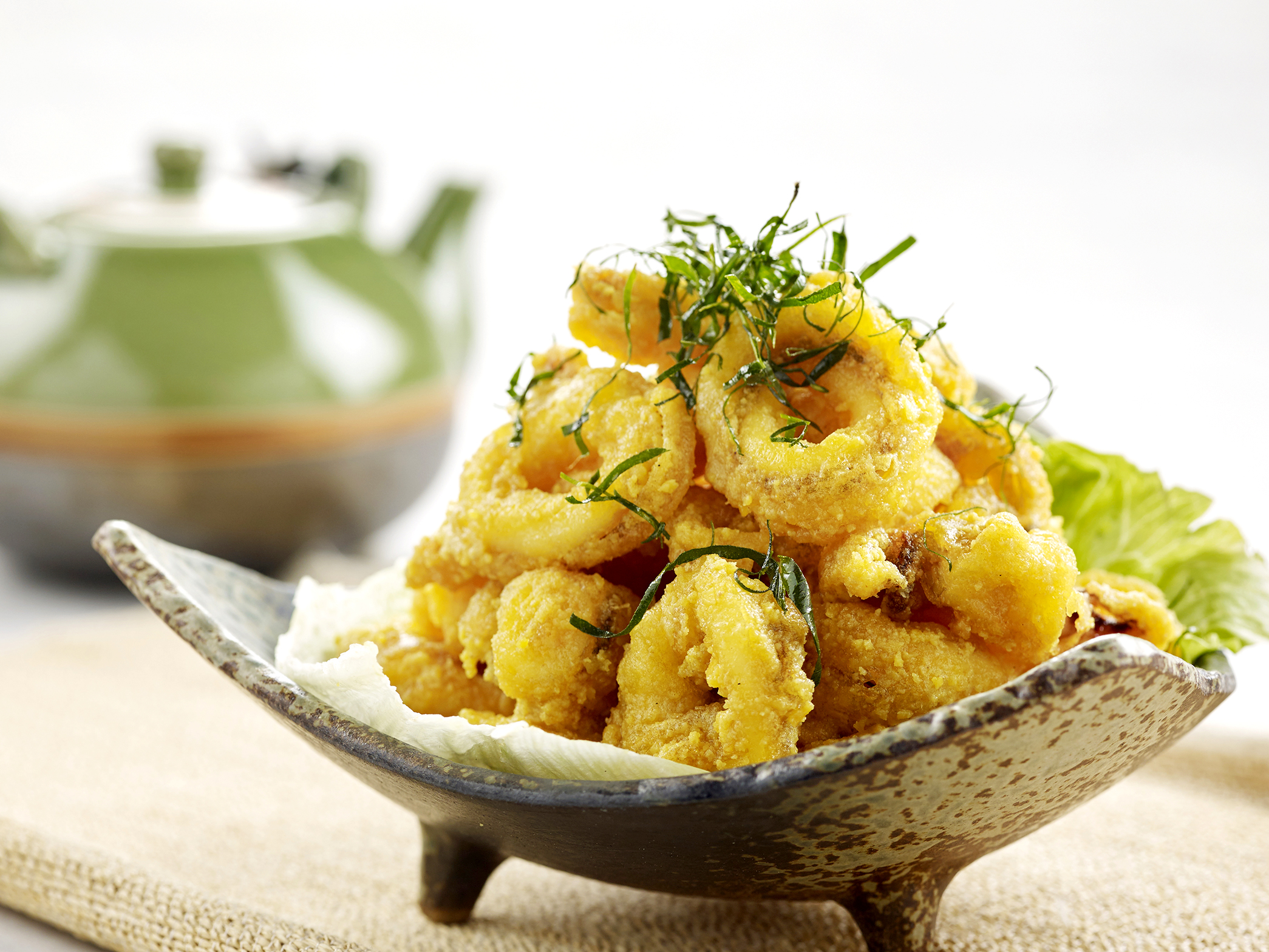 SALTED EGG CALAMARI WITH THAI HERBS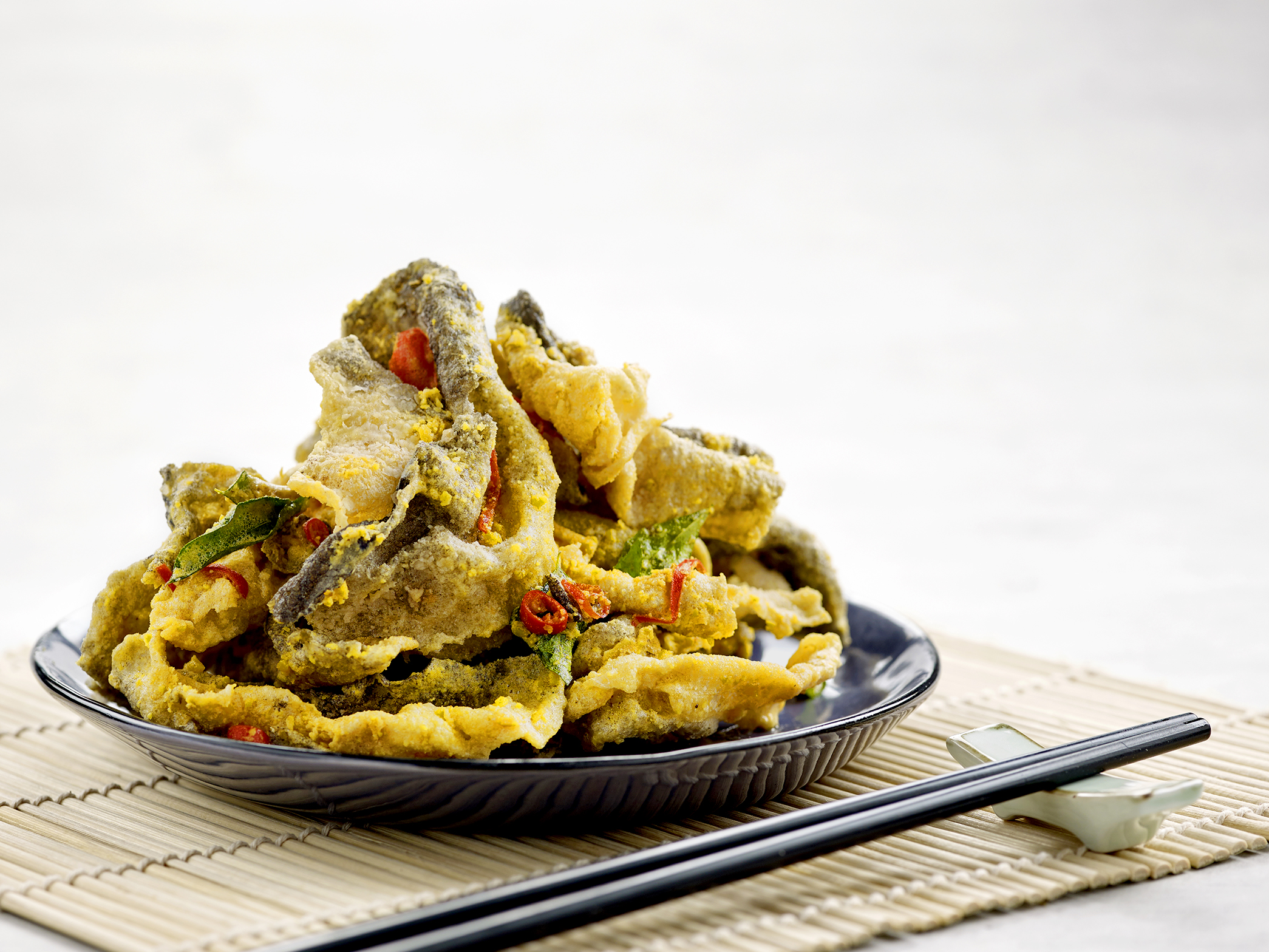 SALTED EGG FISH SKIN